Encapsulated Leaflets Overview What are Encapsulated Expanded Content Labels?
Encapsulated Expanded Content labels are the ideal solution when a large amount of content is required. Encapsulated expanded content labels are the perfect solution for replacing pharmaceutical inserts, displaying multi-lingual information, and clinical trials requirements. Booklets and leaflets are encapsulated by material that can also display the panel facing the outside of the product. The panel's visibility allows for it to be easily read by patients or consumers.
Expanded Content Labels (ECL) are the perfect multi-page solution suitable for a wide variety of packaging types that require multilingual and extensive regulatory information. ECLs not only display large amounts of information but can also be used as a marketing tool. It's used as a marketing tool by creating extra space for promotional coupons and eye-catching graphics. ECLs combine pressure-sensitive labels and loose, folded outserts, or booklets to create an integrated, more cost-effective, secure, and user-friendly approach to product packaging. ECLs can be a booklet or leaflet encompassed into a self-adhesive, fully laminated label with an adhesive tab. ECLs are versatile and can be placed on small, large, round, square, curved, or uniquely shaped bottles, cartons, and containers.
Expanded Content Label Options
Booklets
Stitched booklets: 4-184 pages
Glued bound booklets: 4-48 pages
Leaflets
Single Panel max: 16 panels
Multiple Ribbon glue bound max: 32 panels
Removable ECL leaflets allow the booklet to detach information without damaging the rest of the package.
Resealable ECL Leaflets allow the label to be opened and closed for repeated use. The leaflet label also has a resealable closure available in many different versions. It can be covered with a dirt repellent and attractive looking lamination.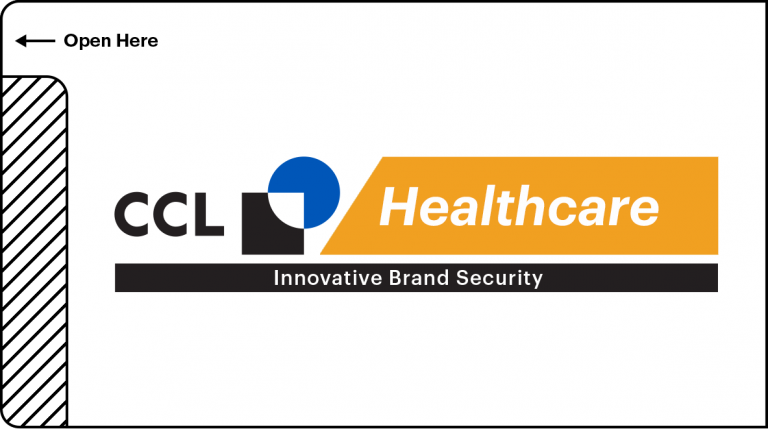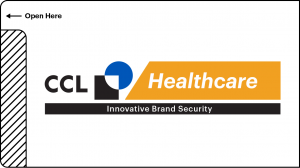 Tab opening direction options: left or right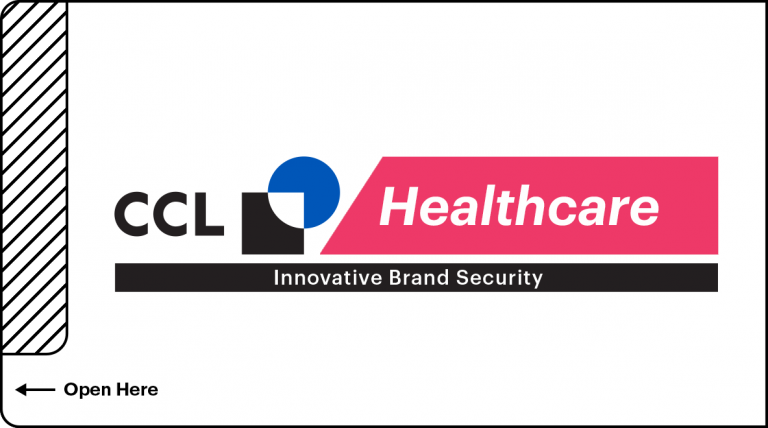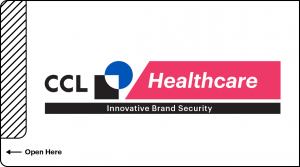 Tab opening direction options: left or right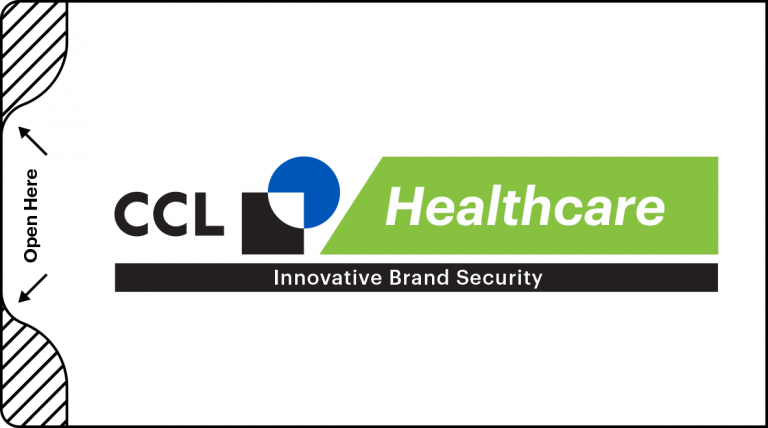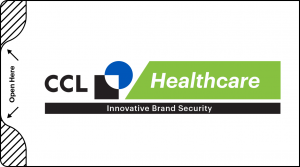 Tab opening direction options: left or right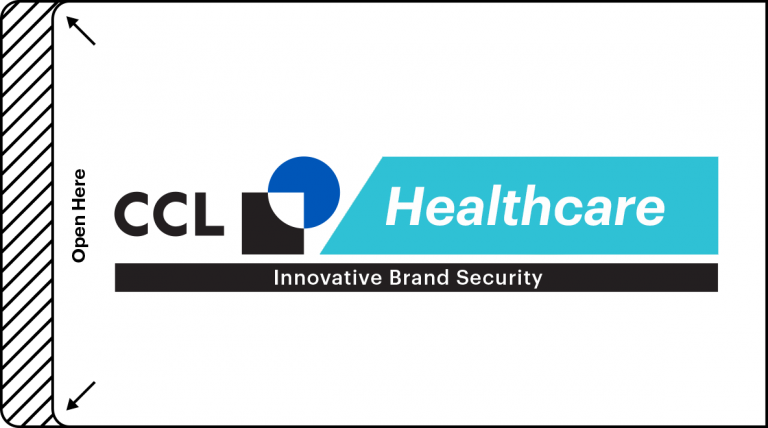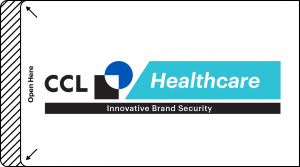 Tab opening direction options: left or right
Full Base Label -Expanded Content Labels
Full Base Labels are designed for use on flat surfaces including cartons, kits and cards. The base spans the entire length of the ECL from edge to edge. Bases can be constructed from a large array materials and is offered Clear, White, Black, Opaque or metalized substrates.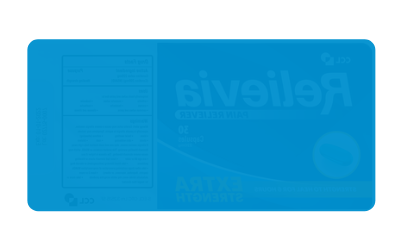 Full Base Section Shown in Blue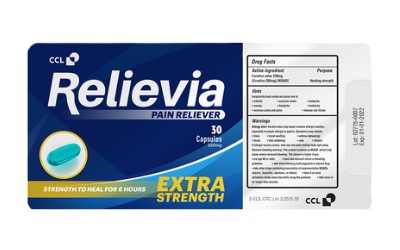 Partial Base Label -Expanded Content Labels
Partial Base Labels are designed for use with cylindrical clinical containers such as bottles, vials, canisters and syringes. Partial Bases are a small section of base that adheres to the container and allows the booklet to wrap around the curved surface, generally the tab section is used to adhere to the other side of the container, securing the booklet. Bases can be constructed from a large array materials and is offered Clear, White, Black, Opaque or metalized substrates.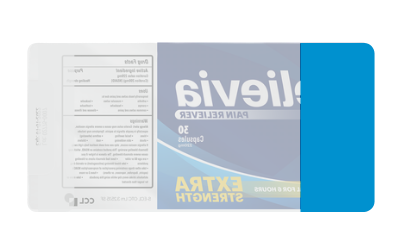 Small Partial Base Section Shown in Blue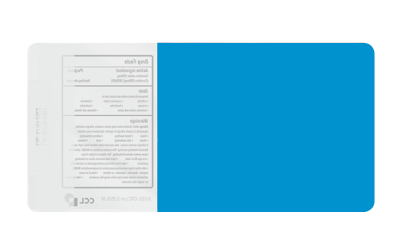 Large Partial Base shown in Blue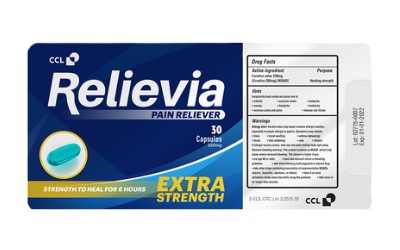 Segmented Label Base Construction -Expanded Content Labels
Segmented label base constructions are used when it is necessary to wrap a booklet label around one or more edges of a box or carton. As illustrated below it uses "2 base section" so the label is able to bend and adhere correctly around corners or tight radiuses. It is important to have all the packaging component dimensions when designing this type of label.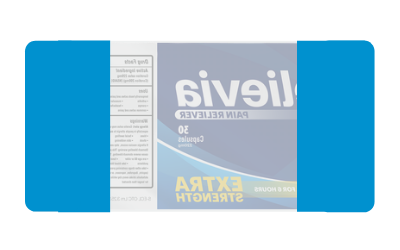 2-Base Section Shown in Blue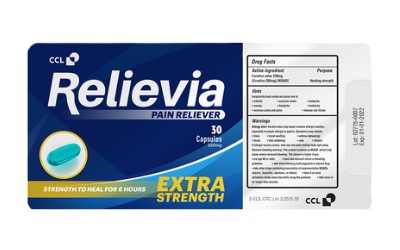 Other Available ECL Formats
Full Graphics OTC with ECL
Multi-Wrap
Encapsulated Tear off leaflet
Back label with leaflet
Back label with stitched booklet
Back label with glue bound booklet
Tear off leaflet with zipper opening
Clinical Booklets 
Available Imprinting Methods
Thermal transfer
Laser
Hot stamp
Data lase
Patterned Lamination for Imprinting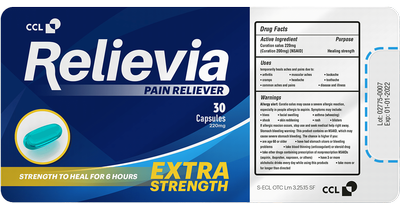 Patterned Lamination leaves an unlamented area for Imprinting.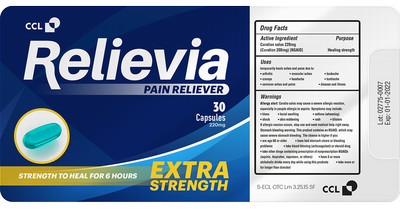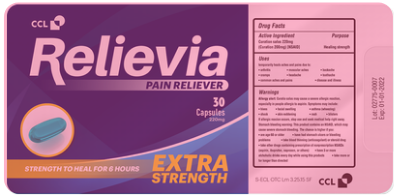 Full Lamination shown in pink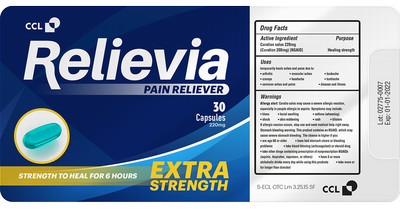 Compatible Container Types
Add paragraph about flexibility about shape/size/formats. how versatile ECLs are
Round Bottle
Square Bottle
Vial
Syringe
Ampule
Carton
Auto Injector
and More
Why choose CCL for Expanded Content Labels
Our pharmaceutical and Healthcare Expanded Content Labels are printed with the most advanced equipment available in the industry. Pairing our highly trained and qualified staff with our robust SOP's and cGMP facilities allows us to exceed our customers' quality expectations. Our investment in equipment and people has allowed us to continually be the market innovators and grow our secondary packaging offerings to meet the unique challenges that the pharmaceutical and healthcare industry demands.
When it comes to quality, CCL Healthcare is the market leader investing heavily into vision verification systems and establishing the standard for pharmaceutical printing in the industry. The standard includes ensuring every product is 100% verified and documented for traceability. We manufacture under cGMP and ISO standards in temperature and humidity control facilities. Our dedicated quality assurance team and production departments follow strict SOPs and CSPs in fully segregated manufacturing areas. Our global presence and manufacturing footprint allows you to go global with 34+ specialized healthcare sites. Our experienced staff provides the highest level of service, technical expertise, and product innovation anywhere you are.

CCL Healthcare is market leader custom cGMP printed packaging solutions. We offer the industries largest array of printed packaging and  functional secondary packaging products. The products shown on the website are only a small sampling of the formats, constructions, and configurations. To discuss your unique or custom packaging needs, please contact a packaging specialist.
Recent Pharmaceutical Packaging Blog Posts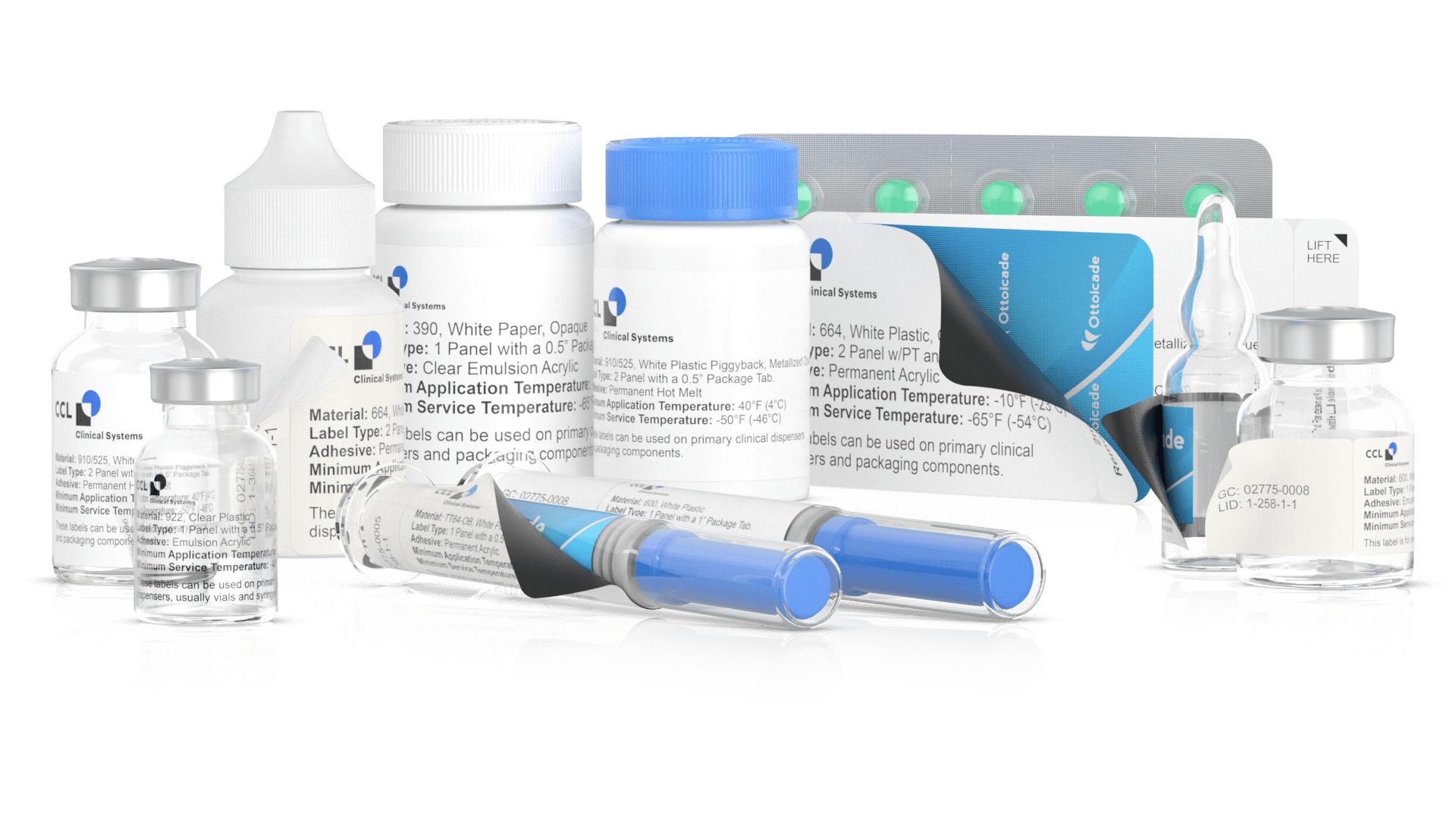 Blog
CSI will be integrated into CCL Label's Healthcare & Specialty operations and immediately begin trading as CCL Clinical Systems.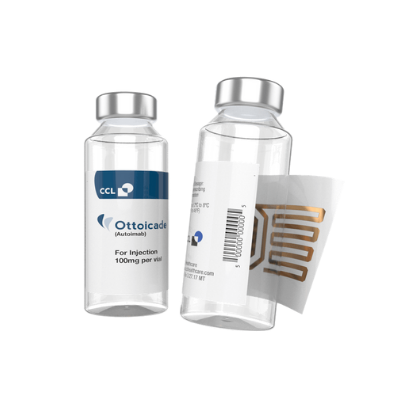 Blog
There are hundreds of millions of doses of vaccines that are administered within a short period of time. This becomes very difficult to track especially when a pandemic is in effect. RFID Technology is capable of authenticating the vaccine ensuring it is an authentic product, that it is not expired, and that it is safe to administer. Learn how CCL Healthcare and Kit Check's partnership were able to successfully implement a system to safely administer vaccines.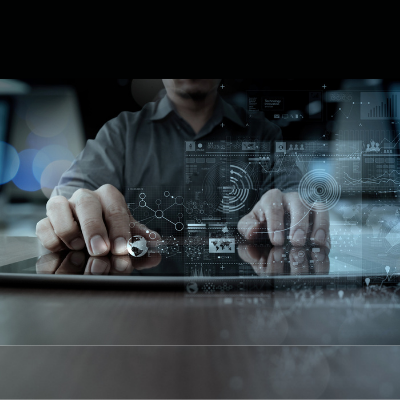 Blog
RFID's traceability capabilities are revolutionizing retail as we know it, and it all begins at the product level. As these technologies deploy, will your products be RFID-ready? RFID tagged products may one day become the deciding factor for buyers everywhere. Find out about the revolutionary RFID Smart Shelving and inventory management technologies.