Animal Health Packaging Solutions
Nearly 7 Decades of Serving the Animal Health Packaging Industry ​
CCL Healthcare can provide everything you need for your Animal Health products. All individual packaging kits are focused on user-friendliness for the vet or vet technician administering the product, and ease of use for more accurate pet care. Consequently, pets and livestock require safe and secure packaging whether it's for veterinary medicine, vaccines, nutritional supplements, food, and other animal care products. Pharmaceutical animal health refers to the branch that deals with the production and distribution of drugs and other medical products used to diagnose, treat, and prevent diseases and other health conditions in animals. Therefore, Animal health packaging and labels are designed to have all the requirements and features needed to be prescribed safely. It includes expanded content labeling solutions, printed literature, cold chain solutions, brand protection, tamper-evident seals, supply chain solutions, and much more. Thus, our strict cGMP process ensures our products are manufactured to the highest quality standards.
Partner with CCL for your next Animal Health Packaging Solution
Explore Our Pharmaceutical Labels and Packaging
Literature
Leaflets, Booklets, IFUs, and Pads
Pharmaceutical Labels and Packaging Blog
Welcome to the world of pharmaceutical packaging! In this blog, we will dive into the world of pharmaceutical packaging and explore its importance, trends, challenges, and future.Pharmaceutical packaging is the process of enclosing pharmaceutical products in a package that provides protection, identification, and information to the consumer. The packaging of pharmaceutical products plays a vital role in ensuring their safety, efficacy, and quality. Importance of Pharmaceutical Packaging : Pharmaceutical packaging plays a critical role in ensuring that the product reaches the consumer in a safe and effective manner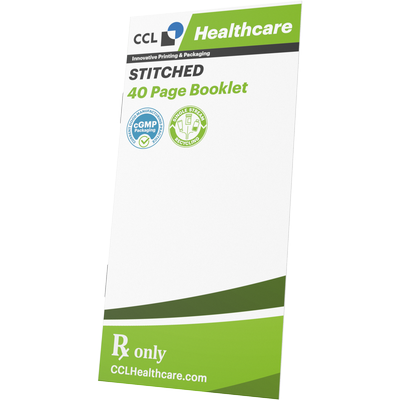 Blog
Booklet
Medical Device
A medication start-up guide is a comprehensive guide that provides information and guidance to patients who are starting a new medication. The guide typically covers a range of topics related to the medication, including dosing instructions, potential side effects, and safety information.