Pharmaceutical Packaging Solutions
Nearly 7 Decades of Serving the Pharmaceutical Industry
CCL Healthcare has been leading the way in the pharmaceutical printed packaging industry for nearly 70 years with innovative and cutting edge pharmaceutical packaging solutions. We provide our pharmaceutical partners and clients with the largest array of products and packaging solutions to meet and solve their most complex requirements and applications. Our strict cGMP process ensures our products are manufactured to the highest quality available for the pharmaceutical market. Our global presence and manufacturing footprint are unmatched in the pharmaceutical printed packaging industry with 34+ specialized healthcare sites. This allows us to scale your brand globally and provide the highest level of service, technical expertise, and product innovation wherever you are.  
Benefits of Working with CCL Healthcare
CCL Healthcare focuses in 4 specific disciplines or sub markets of there pharmaceutical which are prescribed medicine or pharmaceutical RX, OTC pharmaceutical, generic pharmaceutical, and contract pharmaceutical manufacturing. Each discipline or sub market require a different approach,  product lines, innovation, and demand. This catered approach differs from our customers one size fits all approach allowing us to deliver the attention, solutions and customer service that our pharmaceutical customers deserve.  
Printed Literature
Leaflets, Booklets, IFUs, and Pads
Pharmaceutical Labels and Packaging Blog
Welcome to the world of pharmaceutical packaging! In this blog, we will dive into the world of pharmaceutical packaging and explore its importance, trends, challenges, and future.Pharmaceutical packaging is the process of enclosing pharmaceutical products in a package that provides protection, identification, and information to the consumer. The packaging of pharmaceutical products plays a vital role in ensuring their safety, efficacy, and quality. Importance of Pharmaceutical Packaging : Pharmaceutical packaging plays a critical role in ensuring that the product reaches the consumer in a safe and effective manner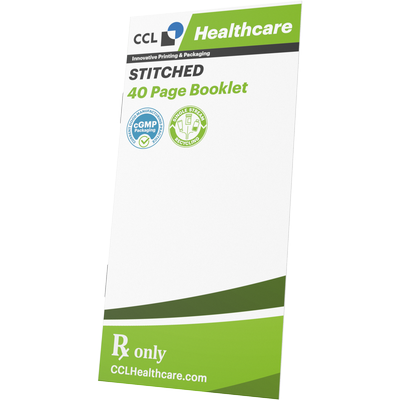 Blog
Booklet
Medical Device
A medication start-up guide is a comprehensive guide that provides information and guidance to patients who are starting a new medication. The guide typically covers a range of topics related to the medication, including dosing instructions, potential side effects, and safety information.