Supply Chain Planning (SCP)
CCL's global corporate competitive advantage is geared towards improving every aspect of the business process. About 15 years ago, CCL began helping producers of fast-moving consumer goods by taking a different approach towards supply chain management. Our Supply Chain Planning (SCP) system monitors demand and manages printing to meet customer needs and in some cases, to move to just-in-time ordering. Visibility through the supply chain provides access to real-time data related to the order process, inventory, delivery and potential supply chain disruptions. Through the real-time insights from data, AI helps correlate across disparate systems where users can make faster queries to speed resolution of shipment and order issues. Additionally, the SCP system automatically recommends what to make, how much to make, and when to make it. The system uploads all the demand forecasts and monitors all inventory and demand changes in a very efficient way. Real-time intelligence and actionable recommendations provided by embedded AI capabilities are designed to help our teams reduce disruption mitigation time from days to hours. New data-driven insights can uncover opportunities to increase efficiencies and reduce costs. CCL's SCP system also helps with shared real-time visibility to our supply chain partners, suppliers, and customers — while enabling traceability and ensuring authenticity. Our supply chain teams are prepared with multiple suppliers to prevent disruption. With our optimized performance, you can rely on our tooling to circumvent any challenges.
CCL Supply Chain Planning Benefits
Customized Supply Chain Planning
The Supply Chain Planning (SCP) Systems uses customized software that can work in concert with any Materials Requirements Planning (MRP) software such as SAP and others to automatically manage printed materials production. The electronic system can forecast orders through analysis of purchasing patterns and inventory targets. The objective is to improve efficiency while reducing lead time, cost, and risk throughout the extended enterprise supply chain. The web-based system features a measurement matrix of all material orders. 
With a complete understand of a customer's demand forecast, all printed materials, part specification, and inventory targets, CCL can plan the most efficient production. The approach can bring efficiency to both parties' operations without sacrificing service or quality. CCL increase efficiency by automating certain non-value-added steps, such as materials management and other administrative process.
Just-in-Time Ordering/Reduced Lead Time
The automated Supply Chain Planning system can help compress the supply chain. Using a customer's forecast data, it can automatically manage material supplies, printing, and production. Carton, labels, and other printed items are delivered with Just in time manufacturing process. Customers can order what they want, how much they want, and when they want. Efficient programs can be devised to manage frequent label changes because of regulatory updates or new market demands.
Reduced Inventory Levels and Obsolescence Risk
Supply Chain Printing can automatically streamline the printing process to support just-in-time ordering and reduced inventory levels, the risk of outdated, obsolescent labels is minimized. CCL can take inventory levels down by 10 times and eliminate customer's safety stock.
The Supply Chain Planning system allows the supply chain to be more responsive. CCL plotted customer demand through the SCP system allowing CCL to react faster by not having to wait for a customer to provide a purchase order. This collaborative approach consults with customers on a weekly or even daily basis regarding order behavior. The Supply Chain system automatically searches for spikes and CCL is able to capture them and be ahead of the demand.
With a full picture of a given customer's demand schedule and forecast, CCL can also negotiate better contracts with its materials suppliers. Allowing the cost of ownership to become less expensive. By adopting an automated approach to supply chain management, customers can accomplish desired delivery times and fill rates utilizing the lowest possible investment in inventory.
Recent Pharmaceutical Packaging Blog Posts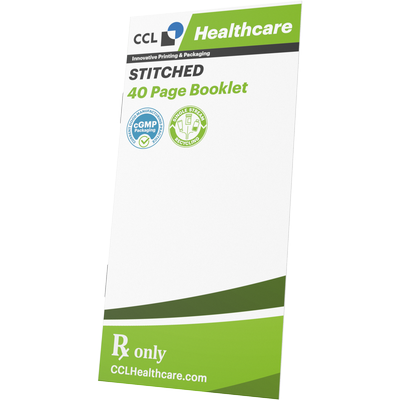 Blog
A medication start-up guide is a comprehensive guide that provides information and guidance to patients who are starting a new medication. The guide typically covers a range of topics related to the medication, including dosing instructions, potential side effects, and safety information.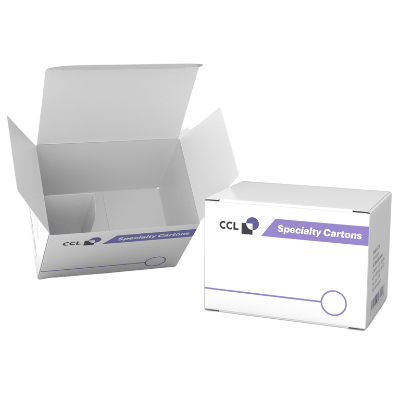 Blog
What are the uses and benefits of Folding cartons with Partitions or Dividers Partition style cartons with product dividers are a type of packaging that …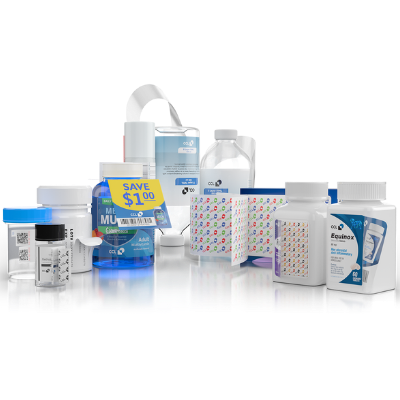 Blog
Multi-layer labels, also known as peel-and-reseal labels or multi-ply, 2-ply, 3-ply labels, are types of labels that consist of multiple layers of printed material, each of which can be peeled away to reveal additional information or instructions.