CCL Healthcare is ready to take product innovation to the next level. Our dedication to advancing our technology and constantly inventing new solutions is what makes CCL Healthcare an innovative secondary packaging producer. CCL Healthcare heavily invests in highly trained personnel and new state-of-the-art equipment to take our products to the next level. With our skilled staff, we can innovate not only at the product level but at the machinery level modifying equipment to push the boundaries to achieve what was once deemed impossible.
Our engineers design and create new formats, constructions, and adhesives that address the problems in the marketplace. For example, cryogenic products in the healthcare sector need specialized labeling materials that comply with regulatory requirements that can withstand the extreme conditions associated with storage and processing. Our engineers determine what materials and adhesives and select what works best in these conditions to provide an optimal packaging solutions. Find out what we are able to do for your innovative projects! 
CCL Healthcare is market leader custom cGMP printed packaging solutions. We offer the industries largest array of printed packaging and  functional secondary packaging products. The products shown on the website are only a small sampling of the formats, constructions, and configurations. To discuss your unique or custom packaging needs, please contact a packaging specialist.
Explore Our Pharmaceutical Labels and Packaging
Literature
Leaflets, Booklets, IFUs, and Pads
Pharmaceutical Labels and Packaging Blog
Welcome to the world of pharmaceutical packaging! In this blog, we will dive into the world of pharmaceutical packaging and explore its importance, trends, challenges, and future.Pharmaceutical packaging is the process of enclosing pharmaceutical products in a package that provides protection, identification, and information to the consumer. The packaging of pharmaceutical products plays a vital role in ensuring their safety, efficacy, and quality. Importance of Pharmaceutical Packaging : Pharmaceutical packaging plays a critical role in ensuring that the product reaches the consumer in a safe and effective manner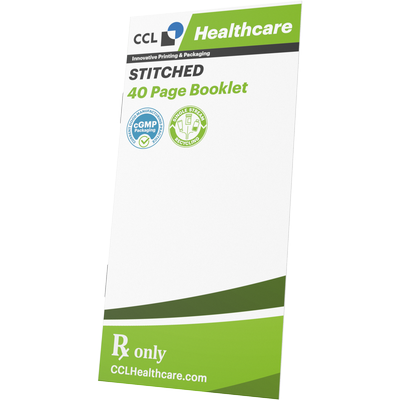 Blog
Booklet
Medical Device
A medication start-up guide is a comprehensive guide that provides information and guidance to patients who are starting a new medication. The guide typically covers a range of topics related to the medication, including dosing instructions, potential side effects, and safety information.