Packaging University in Toronto
Nutraceutical Folding Cartons in 12-15 Days
Our Tyler, Texas folding carton facility is in a unique position to be able offer fast-turn around folding carton work generally cartons can ship in 12-15 days from the time of approved artwork. Thereafter, this 12-15 day turn is dependent on the quantity and sizes of your requested cartons. 
About CCL Specialty Cartons at Tyler, Texas
CCL Specialty Cartons utilizes proprietary software that streamlines all aspects of our business, such as; quoting, ordering, design turnaround, production, and finishing processes. These reduced lead-times further helps CCL  Specialty Cartons to offer our customers no Minimum Order Quantities (MOQ's) making even the smallest orders cost-effective.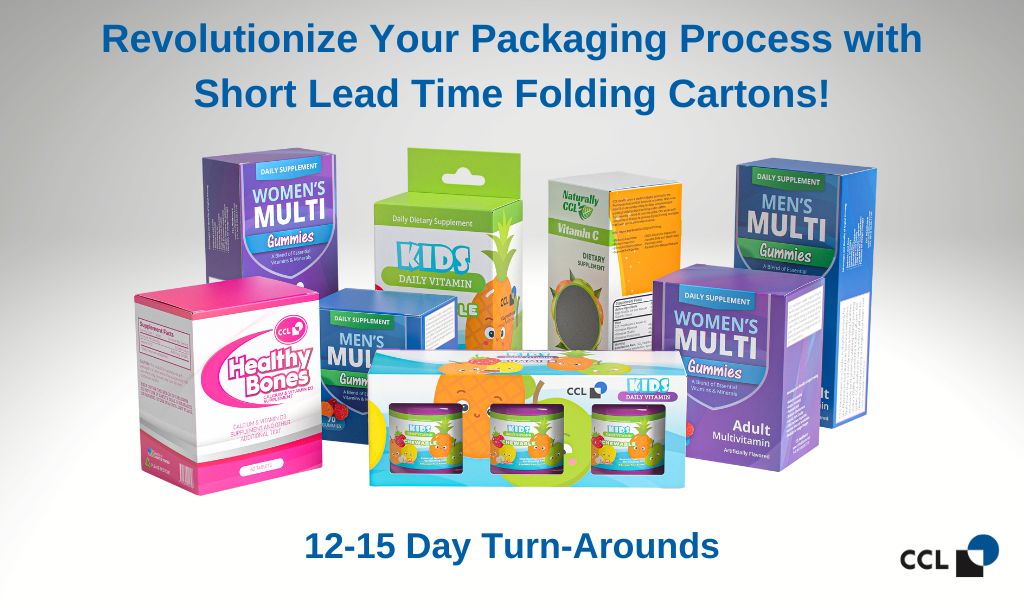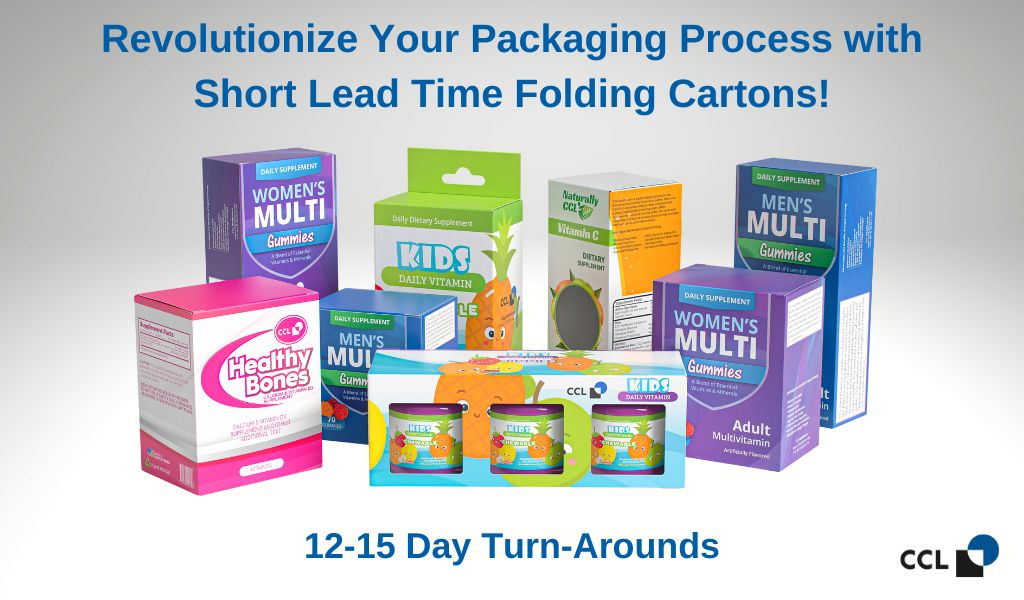 Advantages of Short Lead-time Folding Cartons
There are several advantages of short lead time folding cartons, including:
Faster Turnaround: Short lead times mean that your packaging can be produced and delivered faster, reducing the time between production and delivery.

Increased Flexibility: Short lead times allow for greater flexibility in production, meaning that changes can be made to packaging designs or order quantities more easily.

Reduced Inventory: With shorter lead times, there is less need for large inventories of packaging, which can help to reduce costs and increase efficiency.

Improved Customer Satisfaction: Faster delivery times and more flexible production can help to improve customer satisfaction, as orders can be fulfilled more quickly and accurately.

Cost Savings: Short lead times can help to reduce overall costs by minimizing inventory, reducing waste, and optimizing production processes.