RFID Labels Evolved Utility During COVID-19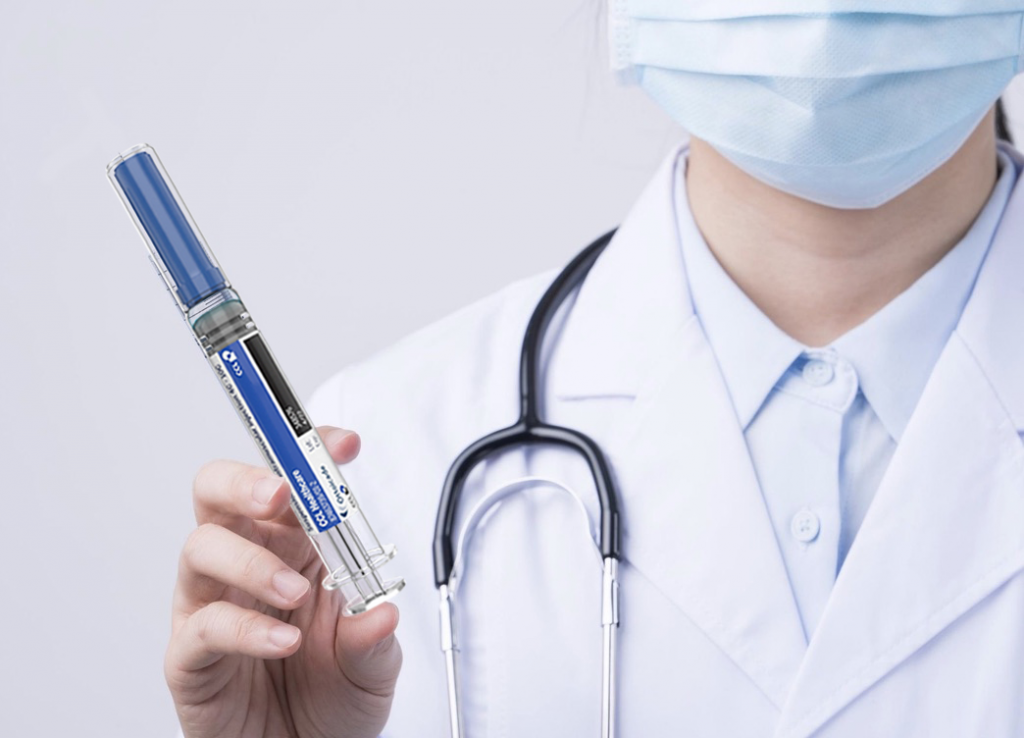 COVID-19 has caused unforeseen challenges while disrupting life as we know it. However, it has created new ways to use technologies for other purposes to circumvent the obstacles resulting from the pandemic. It has pushed us to think outside the box. Adapt. Evolve. Solve.
Implementing an RFID infrastructure can provide the catalyst for a system that can improve the quality of care and inventory management. The benefits of supply chain management are enhanced by RFID systems. It can help with tracking assets to increase utilization rates. It reduces capital expenditures on replacements that aren't necessary. Above all, through this pandemic the utility of RFID has evolved and has offered several clever solutions throughout the healthcare industry.
Healthcare RFID Initiatives
There are several procedures, inventions, and new uses developed from existing technology to overcome the restrictions during COVID-19. Repurposing technologies to fulfill the needs during the pandemic have long-lasting benefits. The newest innovations are moving forward process improvement initiatives.  
An example of this is the evolved functions of the RFID. Many supply chain technologies have microchips embedded into RFID tags that can track, trace, and authenticate the vaccine journey from manufacturing to the clinical site. 
Similarly, it tracks and traces antibody test kits, personal protection equipment (PPE), medical equipment, surgical equipment, and expensive drug treatments up until it reaches the end-user. 
With COVID-19, the risks are higher than ever making RFID technology a necessary component in reducing risk. The ability to track and trace is cleverly being used to prevent contamination. It is improving outcomes and safety for patients and care providers. Patient tracking can determine if a patient is safely administered their dosage, procedures and if their care was done promptly. RFID can monitor healthcare clinicians' activities such as the use of hand-washing equipment, sterilization, location, interactions with contaminated equipment, and/or utilizing the wrong device.   
RFID systems are used for inventory purposes where they can track and trace patient-care devices such as defibrillators, infusion pumps, stretchers, telemetry monitors, and wheelchairs. Moreover, often there is a delay before used devices are cleaned and prepared for reuse which without RFID one would assume the devices are not available. With RFID the health system is able to determine if the devices are undergoing sterilization and if it will be available at a later time reducing the need to replenish the inventory simply because staff cannot see it in its designated location.  
Here are several ways RFID technologies are employed at healthcare facilities such as hospitals, clinics, nursing homes, outpatient facilities, and other components of the healthcare system:
Blood Banks, Laboratories, and Clinical Trials
With the number of vulnerable populations gradually increasing, the FDA has created a special emergency program for possible coronavirus therapies. The Coronavirus Treatment Acceleration Program (CTAP), and the Accelerating COVID-19 Therapeutic Interventions and Vaccines (ACTIV) partnership has expedited clinical trial initiation to create a vaccine. Several companies are using sensor RFID technology to track plasma and other biological samples, some of which are used in treating COVID-19 patients. Convalescent plasma is collected from patients recovering from COVID-19 to provide antibodies to patients fighting the disease. 
The technology provides real-time visibility from collection to distribution. This assists with qualitative initiatives and inventory. Moreover, it can track clinical trials safely and more efficiently. Laboratory information management systems (LIMS) are leveraging RFID data to enhance sample level tracking by creating a location-based, real-time chain-of-custody (COC). Through RFID, the clinical trial's integrity is managed more thoroughly and is easier to audit if the validity is contested. RFID can speed the trial's completion by up to 5 percent, as well as reduce start-up delays and decrease trial errors and dropouts of trial participants.
CCL Healthcare's RFID Product Line
CCL Healthcare has been producing RFID labels since 2004. We acquire new equipment to provide innovative products to fit our customers' needs. CCL's products are superior in quality. CCL Healthcare products are produced in FDA and cGMP Certified facilities worldwide under ISO standards. In most cases, CCL Healthcare can match your existing label adhesive on the RFID inlay saving time and it eliminates the need to redo expensive testing. Ie: Extractables and Leachables Testing. RFIDs go underneath existing labels so there are no changes to existing artwork. CCL Healthcare can produce commercial volumes to suit your inventory needs. 
Explore what the CCL Healthcare RFID Product Line has in store.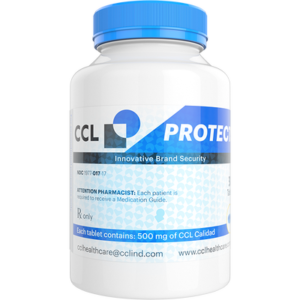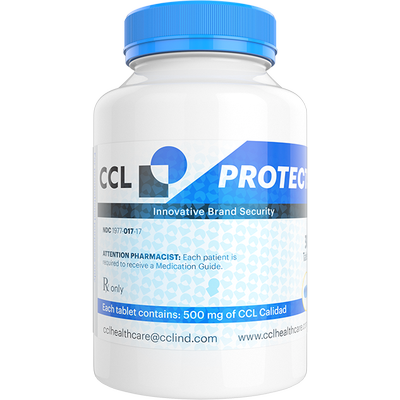 Safeguard your brand and customers with CCL Healthcare's cutting-edge solutions....
Read More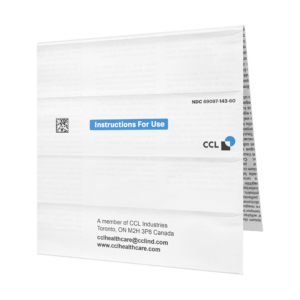 Patient Information Leaflets Inserts/ Outserts A multi-folded leaflet is formed...
Read More
Read from our best archive of blogs and solutions.
Image is placeholder 
Add button takes you to bog page