Combination Folded Leaflets Printed Literature - Combination Folded Leaflets
Combination folded leaflets are a type of printed material that are designed to be folded multiple times. They are custom-designed to suit the specific needs and preferences of the customer and come in a large array of formats, flat sizes, fold patterns, and final folded sizes. This means that folded leaflets can be tailored to fit any purpose, whether it be for promotional material, product information, or instructional manuals.
When designing folded leaflets, the designer can choose from a range of different fold patterns, such as a simple half-fold, a tri-fold, or a gate-fold. Each fold pattern creates a different number of panels, which can be used to display information or imagery. Additionally, the designer can choose from different flat sizes, which will determine the final size of the folded leaflet. This allows for a great deal of flexibility in the design process, as the designer can select the size and fold pattern that best suits the content and purpose of the leaflet.
One of the key benefits of folded leaflets is their versatility in terms of how they can be displayed. They are designed to be inserted flat or vertically in a partition of a carton, which makes them easy to transport and store. When they are ready to be used, they can be unfolded to display their full content, which can be easily read and understood by the intended audience.
Folded leaflets are an effective way to communicate information in a concise and visually appealing way. With their custom designs, different fold patterns, and range of flat sizes, they can be tailored to suit any purpose and are ideal for a wide range of applications, including marketing, education, and product information.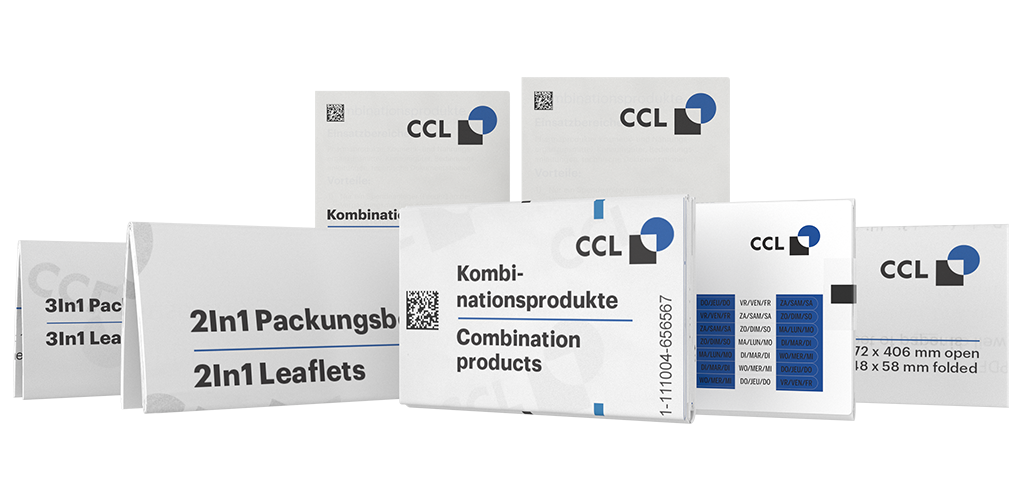 Printed Literature - Combination Folded Leaflets Overview
Folded leaflets are an excellent option for businesses looking to convey important information in a compact and user-friendly manner. They are essentially single sheets of printed literature that are folded down into small, compact pieces that can be used as inserts, topserts, or sideserts. This makes them easy to distribute and store, and they can be included with a wide range of products or marketing materials.
One of the key benefits of folded leaflets is their ability to contain a large amount of information. With capabilities of up to 350 printed panels, leaflets can include detailed information for physicians or consumers, such as side effects, instructions for use (IFU), and more. This means that businesses can provide their customers with comprehensive information about their products or services, which can help to build trust and encourage repeat business.
Another advantage of folded leaflets is their ability to accommodate multilingual instructions. The large space provided by folded leaflets allows room for information to be printed in multiple languages, which can be particularly useful for businesses operating in international markets. This helps to ensure that customers can understand the instructions and information provided, regardless of their language or location.
Folded leaflets offer a range of color capabilities, ranging from 1 to upwards of 6 with a coating, and can be achieved through multiple passes. This means that businesses can create visually appealing leaflets that grab the attention of their target audience. Whether it's a simple one-color design or a more complex full-color design, folded leaflets offer the flexibility to achieve the desired look and feel.
Finishing - Folded Leaflets Inserts
Browse other Printed Patient and Physician Literature Products