Packaging University in Toronto
Patient Information Leaflets
A multi-folded leaflet is formed from a single sheet of paper. Patient Information Leaflets can be used in cartons as an insert or on the outside of a container, such as a bottle or an outsert.
Provides space for detailed information such as product details and usage instructions.

Easily conveys legislative requirements without changing existing packaging.

Scope for multiple languages which enables use in many countries.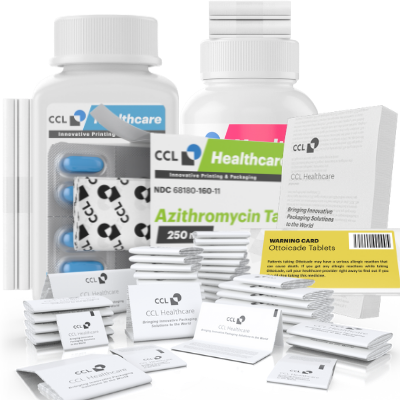 Specifications of Patient Information Leaflets
Range of sizes and shapes to suit packaging needs – off the shelf or bespoke solutions in large or small format dimensions.

Materials tailored to requirements, including a range of paper thicknesses.

Black and white, spot color or full color high quality lithographic print.

Wide combination of fold patterns for multiple page counts and designs.

Unglued or glued leaflets, utilizing multiple or individual spot glue options. Tab seals also available.

Cassette-tray packaging or hand packed into bundles.
Carton Insert

Glued Carton

Insert

Topsert

Sidesert