Expanded Content Labels (ECL)
An Expanded Content Label (ECL) is a booklet or leaflet encompassed into a self adhesive, fully laminated label with an adhesive tab. This multi-page solution is generally suitable for a wide variety of packaging types and is ideal for directions for use, informative labelling and multilingual information.
Product detail maintained with products, the ECL replaces the traditional solution of a standard label, insert and carton with a secure and user-friendly solution.

Provides space for extensive product detail and usage instructions

Multilingual solution – Combining languages in one product provides quicker.

production turnaround compared to multiple single labels.

Indexing of pages enables easy access for users to specific information.

Laminated for extra durability and dirt/humidity resistance.

Resealable for multiple use.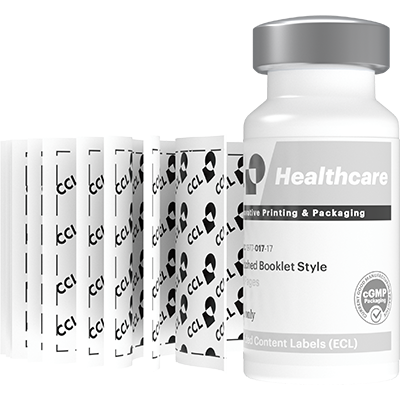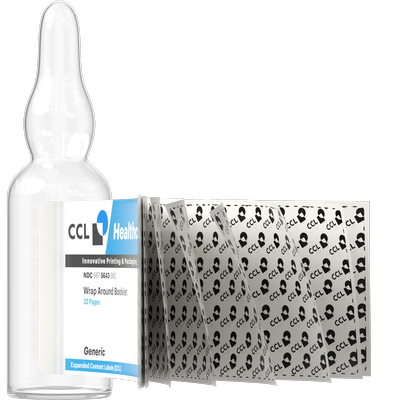 Range of sizes and constructions to suit packaging specifications such as flat, cylindrical or small diameters.

Up to 48 pages from a single sheet.

Materials tailored to requirements including fully synthetic options and matte lamination for over writing.

Lithographic printed with any language possible, including non-western alphabets.
Additional Expanded Content Label Features
Removable pages
Stick & Lift peel-able traceability sections to apply to associated documentation
Braille
Ability to overprint the ECL with variable information