Folding Cartons Orders Ship in 12-15 Days
12-15 days on Folding Cartons
Our Tyler, Texas folding carton facility is in a unique position to be able offer fast-turn around folding carton work. Generally cartons can ship in 12-15 days from the time of approved artwork. Thereafter, this 12- 15 day turn is dependent on the quantity and sizes of your requested cartons. 
We specialize in fast delivery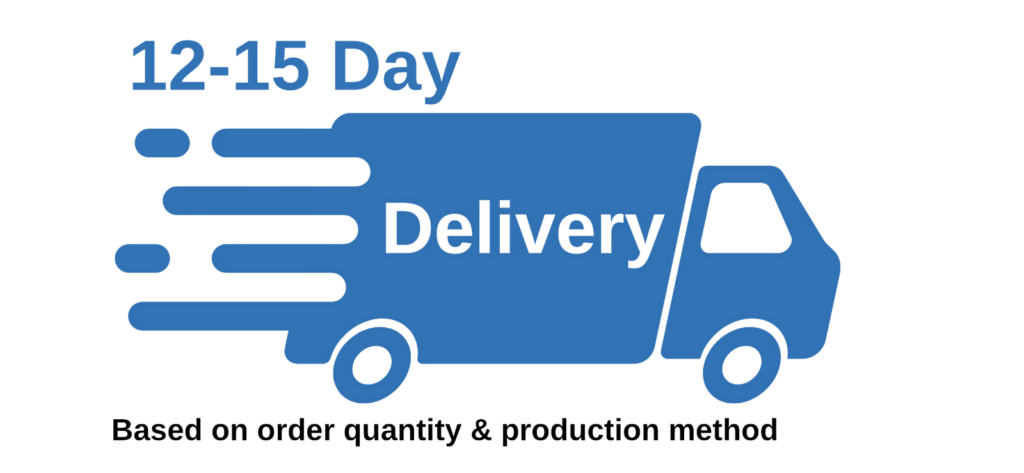 About CCL Specialty Cartons at Tyler, Texas
CCL Specialty Cartons utilizes proprietary software that streamlines all aspects of our business, such as; quoting, ordering, design turnaround, production, and finishing processes. These reduced lead-times further helps CCL  Specialty Cartons to offer our customers no Minimum Order Quantities (MOQ's) making even the smallest orders cost-effective
CHOOSE FROM A WIDE VARIETY OF FOLDING CARTONS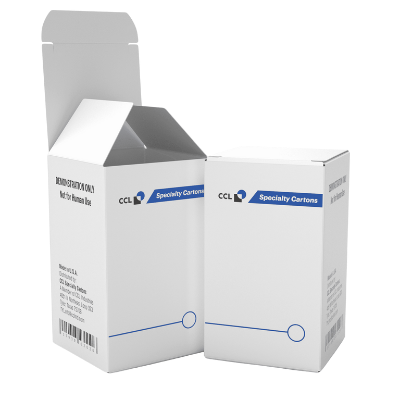 Auto Bottoms
Auto bottoms are specifically used in hand packing operations so that efficiency can be achieved. It is also used because the bottom is strong and will not come open on the shelf.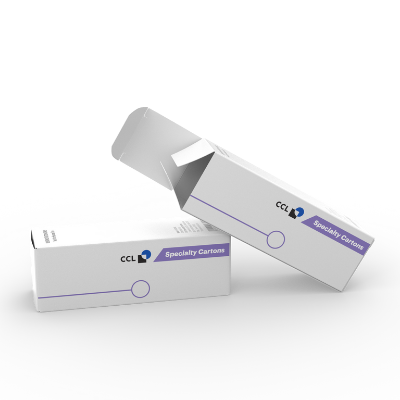 Straight Tucks
Straight tuck boxes have tuck flap closures on both ends that tuck in the same direction. They most often tuck to the back of the box so that the front of the box has only clean edges.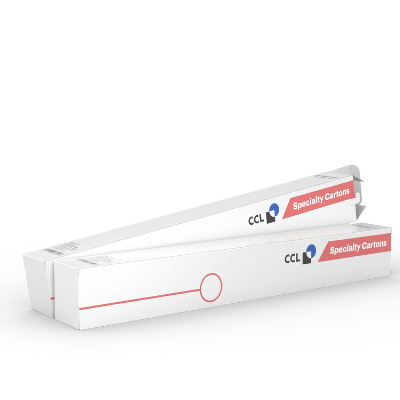 Reverse Tucks
Reverse tuck boxes have tuck flap closures on both ends that tuck to opposite panels – one to the front of the box and one to the back of the box. Reverse tucks can either be auto filled or hand filled.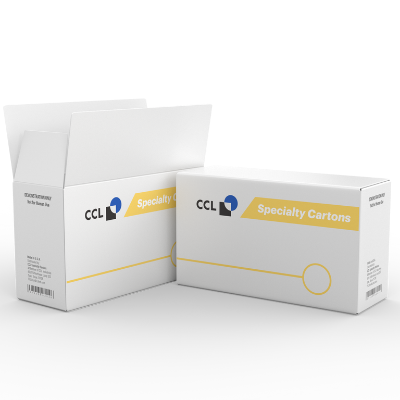 Sealed Ends
Sealed end cartons are cartons that do not have tuck flaps on the ends, rather, they are sealed by the filler during packaging, usually with hot melt glue.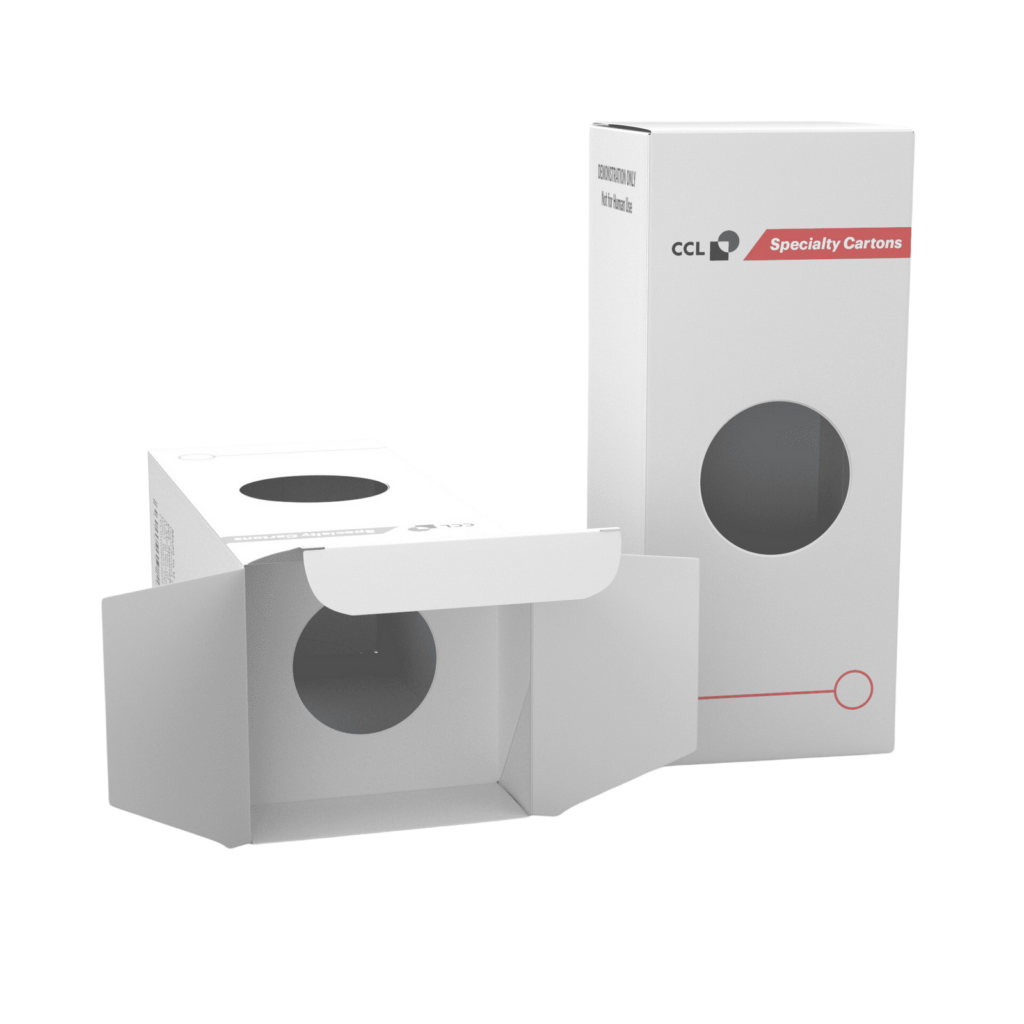 Tucks with Partitions
These boxes are either straight tucks or reverse tucks that have an internal partition to separate items going into the box. Internal partitions are also used when the internal product is very small and you need more box to create shelf presence.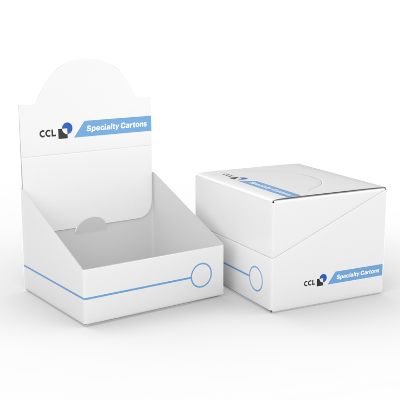 Counter Display
Counter displays are for the most part autobottoms but can sometimes be manual erect or tuck boxes. Specific info on dimensions can be found in the template download file.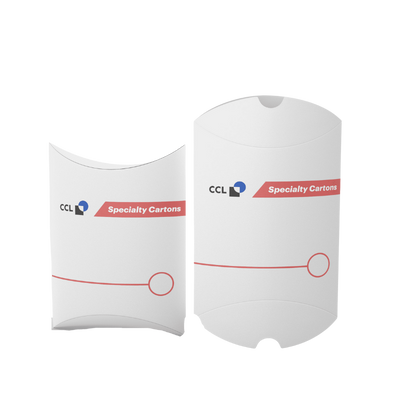 Miscellaneous
Once in a while a carton does not fit in a predefined category or they just are not prevalent enough to create their own category.
By combining many years of experience, technological advances, streamlined processes, and innovation, CCL Specialty Cartons has solved problems for some of the world's largest companies.
Have any questions about Folding Cartons?