Secondary Packaging Service you can rely on
CCL Healthcare is one of the market leaders in custom cGMP printed packaging solutions. We offer the industries largest array of printed and functional secondary packaging products. The products shown on the website are only a small sampling of the formats, constructions, and configurations. To discuss your unique or custom packaging needs, please contact a packaging specialist.
Pharmaceutical Labels and Packaging Blog
Welcome to the world of pharmaceutical packaging! In this blog, we will dive into the world of pharmaceutical packaging and explore its importance, trends, challenges, and future.Pharmaceutical packaging is the process of enclosing pharmaceutical products in a package that provides protection, identification, and information to the consumer. The packaging of pharmaceutical products plays a vital role in ensuring their safety, efficacy, and quality. Importance of Pharmaceutical Packaging : Pharmaceutical packaging plays a critical role in ensuring that the product reaches the consumer in a safe and effective manner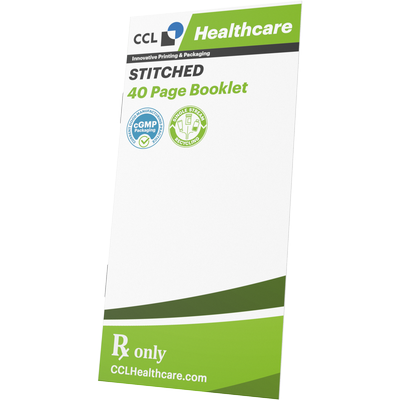 Blog
Booklet
Medical Device
A medication start-up guide is a comprehensive guide that provides information and guidance to patients who are starting a new medication. The guide typically covers a range of topics related to the medication, including dosing instructions, potential side effects, and safety information.