Biotechnology Packaging Solutions
7 Decades of Serving the Biotechnology Industry
CCL Healthcare is the go-to supplier for the biotechnology industry. We lead the market in high-mix low volume manufacturing and specialize in developing new products all the way through commercial launch at a global scale. Our technical experience keeps us ahead of the industry as we are constantly innovating new products, enhancing our manufacturing process, and offering new solutions to the ever-changing landscape of biotechnology. CCL Healthcare provides a wide range of printed packaging including printed literature, labels, folding cartons, smart packaging and specialty products such as cryogenic packaging solutions. Our global footprint of over 34+ dedicated cGMP healthcare facilities has strict process controls and superior quality systems that make CCL Healthcare the right choice for your company.
CCL Healthcare Knows Biotechnology.
It's important for biotechnology companies to work with an experienced labeling and packaging partner like CCL Healthcare that has been established in the biotechnology industry for decades. CCL is known for developing custom labeling and packaging solutions to ensure patient safety, protect brands and drive revenue to optimize the impact on the market place.
CCL is able to offer biotechnology companies labeling solutions, cold chain solutions, brand protection, tamper evident seals, supply chain solutions and much more. As a single source solution CCL Healthcare can provide the biotechnology industry complete packaging kits or individual solutions.
A biotech company is looking for several packaging components for a biologic ready to go market
CCL Healthcare has the Solutions
The advantages of working with CCL, a true single source supplier, is our ability to provide innovative packaging solutions to clients as a single component or as a kit. This eliminates multiply suppliers, eases the burden on the supply chain, can eliminate steps in the packaging line, reduce the cost, and produce a dynamic packaging solution.
Literature
Leaflets, Booklets, IFUs, and Pads
Recent Pharmaceutical Packaging Blog Posts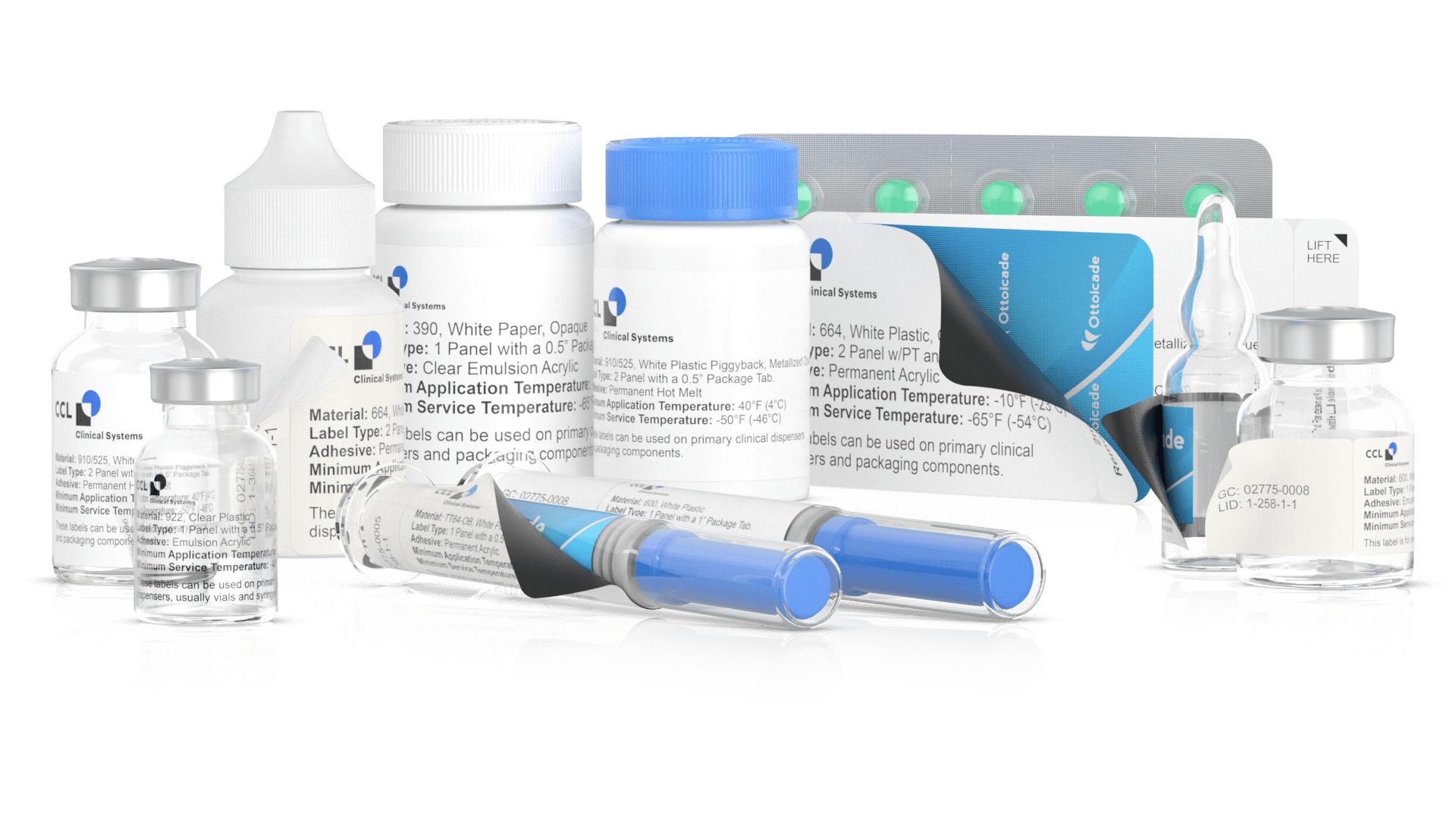 Blog
CSI will be integrated into CCL Label's Healthcare & Specialty operations and immediately begin trading as CCL Clinical Systems.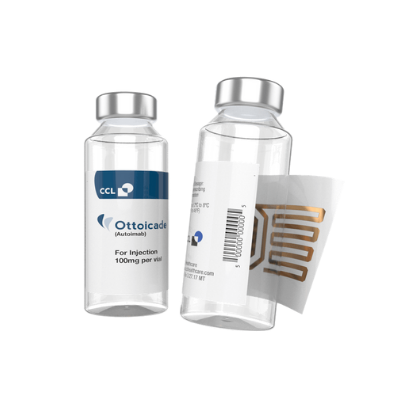 Blog
There are hundreds of millions of doses of vaccines that are administered within a short period of time. This becomes very difficult to track especially when a pandemic is in effect. RFID Technology is capable of authenticating the vaccine ensuring it is an authentic product, that it is not expired, and that it is safe to administer. Learn how CCL Healthcare and Kit Check's partnership were able to successfully implement a system to safely administer vaccines.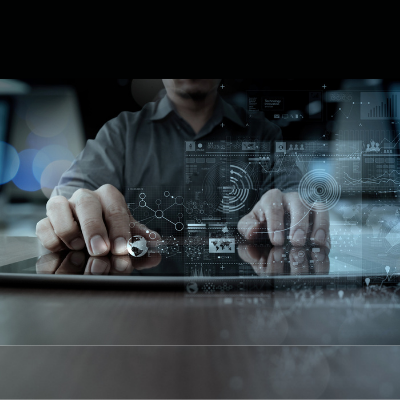 Blog
RFID's traceability capabilities are revolutionizing retail as we know it, and it all begins at the product level. As these technologies deploy, will your products be RFID-ready? RFID tagged products may one day become the deciding factor for buyers everywhere. Find out about the revolutionary RFID Smart Shelving and inventory management technologies.